Come out team's performance through members

What is "management"? What is the role of "manager"?
The first step for manager to come up team's performance through member(s) is to recognize the role of manager, and clarify his/her own point to become a high performance manager.
At this training program, you can learn important points at management, besides the definition of "Management" and "Manager".

■ Instructor: Thai instructor (POR)
■ Time: 10:00 thru 17:00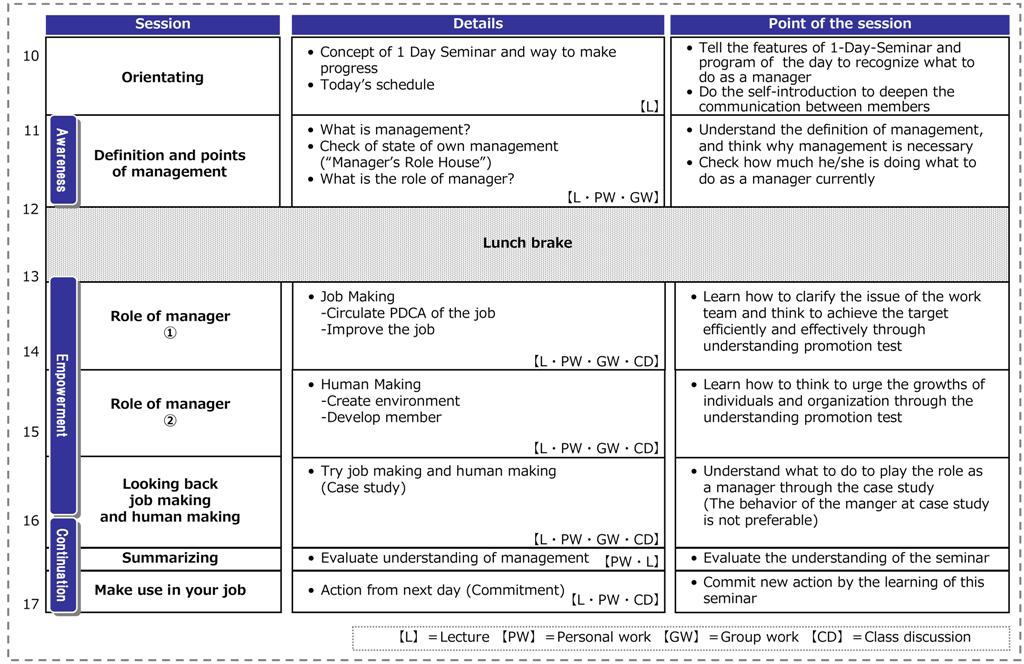 | | | | | | | |
| --- | --- | --- | --- | --- | --- | --- |
| ・ | Wed., Nov. 8 2023 | |  10:00〜17:00 |  Thai Manager (Thai)  | Instructor: POR | |
| ・ | Thu., Dec. 14 2023 | |  10:00〜17:00 |  Thai Manager (Thai)  | Instructor: POR | |
| ・ | Mon., Dec. 18 2023 | |  9:00〜16:00 |  Japanese Manager (Japanese)  | Instructor: SUZUKI |  ※Online |
| ・ | Mon., Jan. 23 2024 | |  10:00〜17:00 |  Thai Manager (Thai)  | Instructor: POR | |